admin
2 năm trước
Hitman – Game for Stealth Video Game Lovers
Download Hitman and play to eliminate every target that is assigned to you. Show that you are a deadly hitman, and you'd never miss a target.
Brief Overview of the Game
Hitman was developed by IO interactive, a Danish developer, and this is a stealth video game. It was initially published by Square Enix and Eidos Interactive. It was in 2017 that IO Interactive stopped being a subsidiary of Square Enix.
IO Interactive regained its independent status when Square Enix began to sought after buyers. IO Interactive was also able to successfully regain its right for Hitman in 2017. Other companies that contributed to the publishing of this game include Warner Bros. Interactive Entertainment.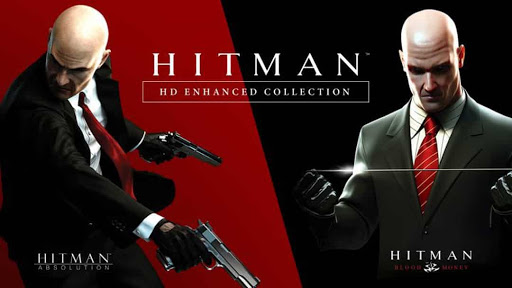 It is important to note that this is a game series. The first release was in 2000, and this was for Hitman: Codename 47. Hitman 2 is the latest release of the game, and it was released in 2018. This game is currently available on different platforms. You can play it on Windows, Xbox, PlayStation, iOS, Linux, and Android devices.
The key figure in the game is Agent 47, who is a cloned contract killer. This Agent has a flawless record that this makes him high in demand. Every elite and wealthy personality wants Agent 47 to assassinate high-profile criminals.
It is worth mentioning that Morten Iversen is the original scriptwriter of the game. Morten wrote Hitman 2: Silent Assassin, and Hitman: Codename 47. He also made contributions to Hitman: Blood Money, and Hitman: Contracts.
Another amazing thing about the game is that it features a blend of electronica and orchestral music. The music of the game was composed by Jesper Kyd. Hitman: Absolution is the fifth release of the game series, and it was released in 2012.
There are currently many spin-offs of the game on Xbox, PlayStation, and PC. One of the spin-offs is Hitman: Sniper Challenge. Hitman Go, on the other hand, is a spin-off of the game released for tablet and mobile devices.
It is worth mentioning that there are other versions for mobile devices, and this included Hitman: Sniper.
Main Characters of the Game
Here are the main characters of this amazing game:
Agent 47
Agent 47 is the main character and best Hitman of all time. He was genetically-engineered, which makes him perfect. His skills can be attributed to the fact that the recombinant DNA of the most dangerous criminals was used. Five of these criminals were used in creating Agent 47.
Advertisement
Diana Burnwood
This character is Agent 47's main handler, and she gives him updates on his assignments. Diana also supervises his progress and guides him through missions via radio communication. What's amazing about this character is that the Agent never gets to see her for most of the game.
Agent Carlton Smith
This is an incompetent agent of the American CIA. He also has some ties with the agency. Being a clumsy agent, there are higher tendencies that he'd get caught and tortured by the people he spies on. However, Agent 47 will come to his rescue and save him from an early death.
Mei-Ling
Another character to be rescued by Agent 47. She is from the mainland of China, and she gets captured by Lord Lee Hong of a Hong Kong brothel. Agent 47 will get useful information from her after rescuing her from her oppressors.
Dr. Otto Wolfgang Ort-Meyer
This is a scientist responsible for creating Agent 47. It is worth mentioning that he is the main antagonist in the first version of the game, Hitman: Codename 47. This character owns a lab, and he's a brilliant personality in the scientific community.
Awesome Gameplay
This game is played from the third-person perspective, and it boasts of interesting and engaging gameplay. Killing assigned targets is the main objective to achieve in each level of the game. It is important to note that there are usually more than one targets in each level.
What's amazing about the gameplay is that players can decide how they want to complete the task. You can either slaughter indiscriminately or carryout professional assassinations. What's certain is that you'd complete a task irrespective of how you eliminate an assigned target.
Advertisement
To enhance the stealth, but effect completion of missions and elimination of targets, the game offers different features. For example, there are different disguises which the Agent can make use of. The aim is to deceive enemies as well as gaining entry to prohibited areas.
Hitman is an agent that does not believe in hiding in the shadows and striking from hidden corners. He operates by blending with his enemies and striking in a professional, fast, and unsuspicious manner.
One of the key things to note about the game is the fact that players do not have unlimited maneuverability. For example, the Agent cannot mantle up ledges, scale walls, or even jump. He can only jump at pre-scripted locations of the game.
Despite this limitation, the game remains one of the most amazing games to play. The main feature to marvel at is the tension meter, which is also referred to as the Suspicion Meter. This meter helps a player to know the amount of suspicion or attention the Agent receives from the public. However, it is important to note that there are many things that determine this feature.
Where to Get the Game
Hitman is undoubtedly an amazing game. Asides having a great storyline, the gameplay is unique with an unmatched action.
Visit the following sites to download the game on your device:
Android:
https://play.google.com/store/apps/details id=com.squareenixmontreal.hitmansniperandroid&hl=en
PlayStation:
https://www.playstation.com/en-us/games/hitman-ps4/
Windows:
https://www.microsoft.com/en-us/p/hitman/c1c6crh9d0r4
Apple Gadget:
https://apps.apple.com/us/app/hitman-sniper/id904278510
Conclusion
Hitman is a gaming series that currently has numerous versions available on almost every device. This is a great video game where you show your ability to eliminate targets. Start playing the game now to enjoy a different type of gaming experience.
Advertisement